First appearing in 2003, Love is in the Air or Flower Thrower as it is also known, was a large form stencilled piece of graffiti that appeared following the building of the West Bank Wall which stretches some 750km and separates Palestine from Israel.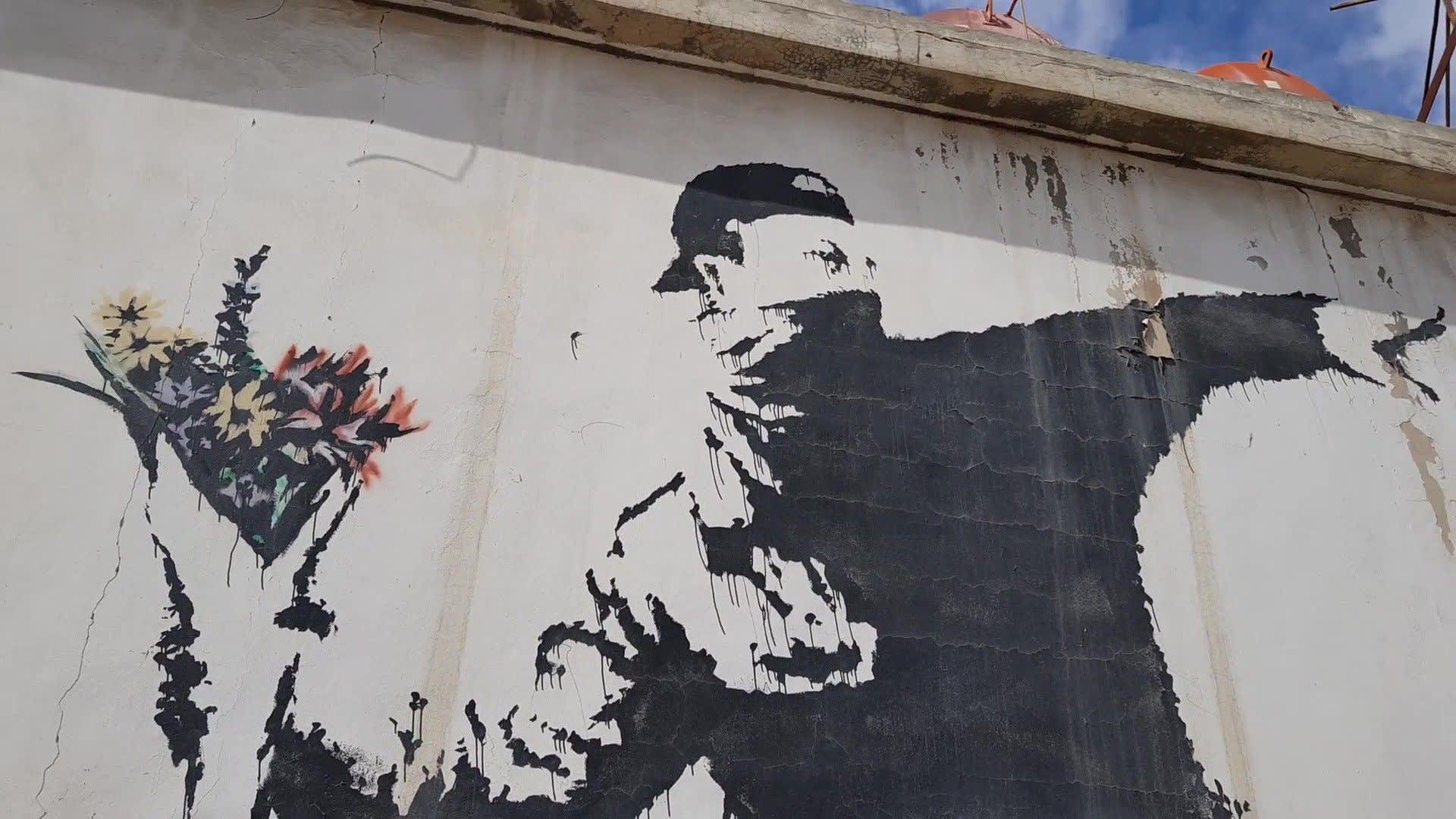 In the artist's own words, the wall "essentially turns Palestine into the world's largest open prison". Returning to the disputed region in 2005, the artist produced a further nine works in support of the freeing of Palestine against oppression and imperialism. Fast forwarding 10 years, 2015 witnessed the artist produce a further four works amongst the bombed out ruins of the Gaza strip and opened the Walled of Hotel in Bethlehem that proudly boasts 'worst view in the world'.
Whilst being associated with the Israel Palestine conflict the image itself is universal. Visually, the piece is characteristic of the artist's street stencil graffiti style and, in typical Banksy aplomb, features a contrasting image that can be interpreted as playful as well as more serious. Central to the image the figure, silhouetted in black and dressed as a militant, wears a baseball cap and bandana to disguise their identity in a pose commonly associated with the throwing of a petrol bomb. However, the "Banksy twist" reverses this notion as the figure throws a bouquet of flowers.
This important work is one of Banksy's most desirable and sought after pieces and is instantly recognisable. Andipa have been fortunate enough to show a number of these paintings over the last 17 years. The edition of 15 in white matte, white gloss and heisin backgrounds have all appeared over the years at our gallery.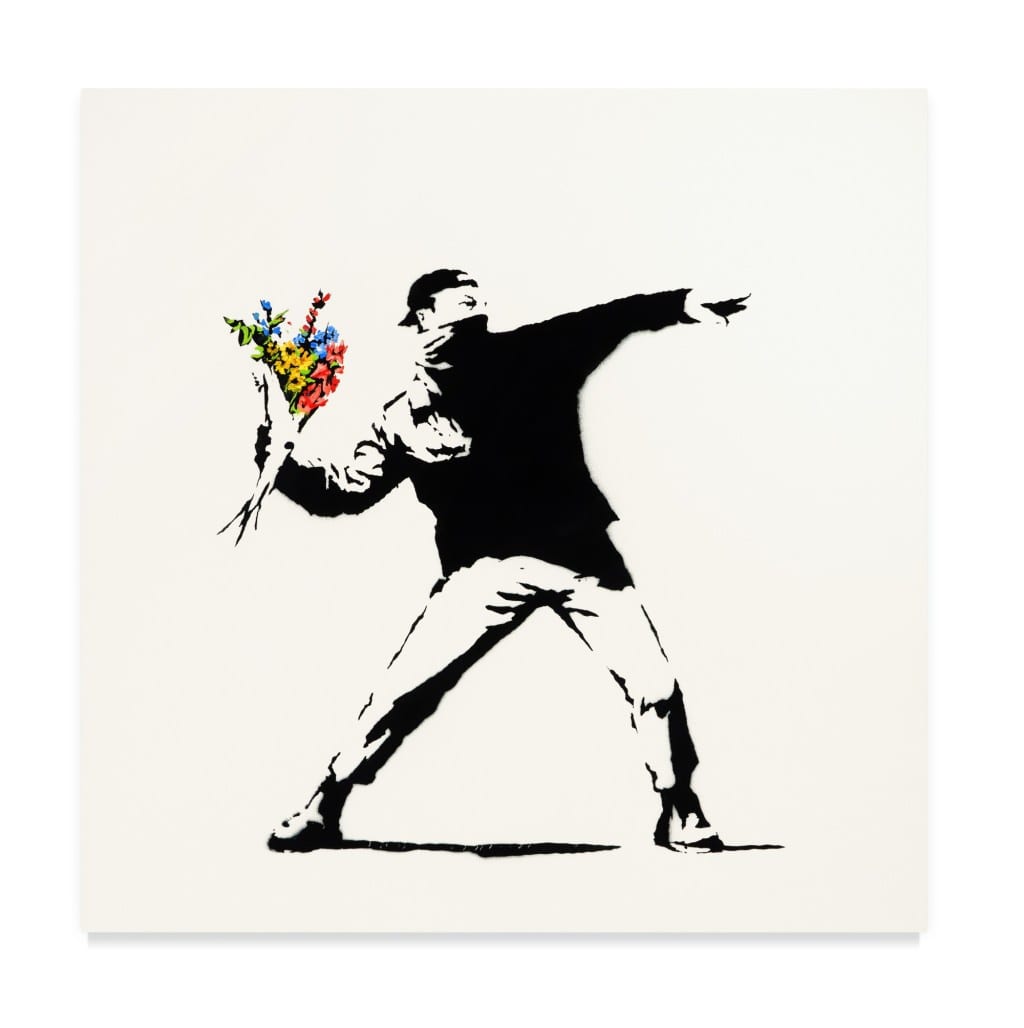 A series of prints of the work were produced in 2005 numbering 150 signed and 500 unsigned. Recent auction records have shown the insatiable demand for LIITA with the signed record of 540,000 GBP being set at Christie's in December 2020 and the unsigned record being set at Sotheby's in March 2021 at 230.000 GBP.
As with many of the artist's works the image has also been repurposed and given a new context in the rare CCCP Flower Thrower. Believed to be from an edition of approximately only 10, this rare work seldom appears on the open market or at auction, the iconic flower thrower - in this instance - is clad in black against the red Soviet lettering: CCCP.
So, what is it about LIITA that makes it so timeless? A universal image of struggle against oppression, of hope and of identity is truly an image for our time. In a world where conflict and struggle seem to be unavoidable LITTA brings a sense of hope, of possibility and of, in the archetypal Banksy twist, love.